December 31, 2011 Haul
POSTED ON: Saturday, December 31, 2011 @ 2:31 PM | 4 comments
Kind of blurry cause I used my cellphone camera.
Left to Right:
Maybelline New York's Dream Bouncy blush.
I think its their new product. I've been looking for the perfect cream blush for me. I don't like it when my powder blush just fades by the end of the day. Hopefully this one works for me. Its really soft, I'm scared to touch it xD I like the round form of it. hehehe
Loreal Paris' Studio Secrets Professional Anti-Redness Primer
I read and watched lots of good reviews about this primer. Its mainly just for covering your redness. I really need this specially near my nose and chin.
Maybelline New York's Instant Age Rewind Eraser Dark Circles
I hope this works. I got mine in 150 Neutralizer. Its says on the packet, its a treatment concealer with Goji Berry + Haloxyl. Instantly Erases: Dark Circles, Fine Lines. Visibly Diminishes: Puffiness.
That's all that I bought today hahaha. It was pretty expensive. Hopefully everything turns out great.
I know that New Year in the Philippines is over. I still want to greet you guys a Happy New Year! I wish I was in the Philippines to celebrate it :( Excited for next year's Christmas and New Year! lol already xD Let's make this year, our year guys! Jah ne~
Labels: haul, last day of december, make up, new year
EVERYONE!
POSTED ON: Saturday, December 24, 2011 @ 5:34 AM | 3 comments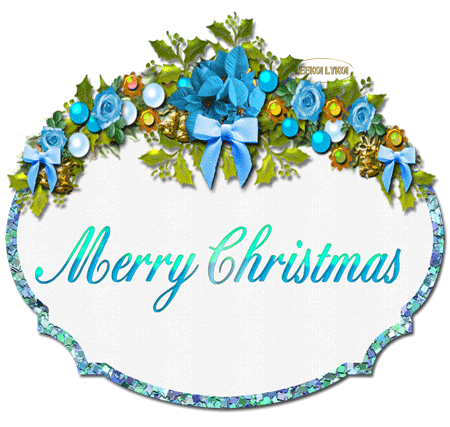 "
6
For unto us a Child is born, unto us a Son is given: and the government shall be upon His shoulder: and His Name shall be called Wonderful, Counsellor, The Mighty God, The Everlasting Father, The Prince Of Peace.
7
Of the increase of His government and peace there shall be no end, upon the throne of David, and upon his Kingdom, to order it, and to establish it with Judgment and with Justice from henceforth even for ever. The zeal of the LORD of hosts will perform this"
(Isaiah 9:6-7).
Labels: Christmas
Sephora and E.L.F. Haul
POSTED ON: Friday, December 23, 2011 @ 2:08 AM | 4 comments
Wuah~ So bored at home. So cold. I'm hungry (; ̄д ̄) This is kinda random and off topic but my mom bought me these limited edition chocolate truffles at Marshall's
This chocolate is really good. It's sprinkled with dark chocolate powder. When you bite it, it just melts inside your mouth. Its soooo creamy in the inside. This chocolate its not that sweet its really addicting. I can't even stop eating it. Even my dad keeps asking me for it lol! and there's like a whole bunch of kisses on our table. In my former high school, they always buy this. My teacher told me that they only sell these during Christmas. I was so happy when I found these while me and my mom were browsing in Marshall's haha. I love these chocolates ヽ(´Д`ヽ I can eat all of it for just one day and it won't even hurt my tonsils haha. So if you see this somewhere, I recommend you guys to try it out ;D
Now. My Sephora and E.L.F. Haul.
Consists of (from left to right) Essential Organizer, 2 Lip Primer & Plumper, Concealer Pencil & Brush, 144 Ultimate Eyeshadow Palette, Contouring Blush and Bronzing Powder, Tone Correcting Powder, Stipple Brush.
Me and my cousin bought these online on Cyber Monday. Her mom is really strict so she all of a sudden asked me if she can sent all of these to my address because she didn't want her mom to know that she used her debit/credit card. I said yes but I told her in return, I asked her if she can get me ELF's lip primer since I've been wanting to buy one. Then I saw the 144 eyeshadow palette (*°∀°) It was so pretty and colorful. It was so tempting so I asked her again if she can get me that and I'll just pay her back. She agreed and got all the other stuff for herself. I cancelled my card already that's why I asked her to buy it for me. If you're new to make up and you don't want to spend for those expensive make up products yet, I recommend E.L.F. cosmetics. They are really cheap, and very affordable. Some of their products are really good. I think I bought my first make up in E.L.F. Usually make ups are expensive but I was surprised when I saw the prices of ELF cosmetics. You can buy like 10 products and it won't even hurt your wallet. (。・ω・。)
Here comes the expensive stuff lol! I've been looking at this make up box at the mall inside JCPenney. It was so colorful and so pretty.. I was so happy when Sephora emailed me a $15 gift card/coupon. I had to use it! So I went to the mall with my dad to use it. There was a long line when I got there. When I was in line the sales person approached me and gave me a fragrance sample. I would show you guys the sample but the picture is in my PC =.= I forgot to upload it here on blogger. So anyway when I got to the cashier the lady told me to get another item so I can use the gift card. I was forced to get the famous, super expensive eye primer from Urban Decay (>д<) I got the on the go one and its still pricey (for me) but its okay I wanted to get one anyway.
Not ELF or Sephora but whatever haha.






Bought this after I went to Sephora. I tried this when I got home. It made me look more pale. (;¬_¬) It matched my skin color on my neck part though. I might buy one again. Maybe the next shade lower than this will be perfect? When I tried it, it felt really light and soft on your face. Just be sure to get the perfect shade for your skin color cause this foundation is pricey :|
Reviews about the two eyeshadow palettes on my next posts and more hauls! I love December :3 teehee~ (ღ˘⌣˘ღ)
Labels: E.L.F., haul, make up, Sephora
Oh Ma Boy~♫
POSTED ON: Monday, December 19, 2011 @ 6:31 PM | 7 comments
Just wanted to share to you guys me and my cousin's channel. This was a new one, because the old one was stalked by this guy at our church and we didn't want him stealing our ideas and making his own dance channel just because he saw ours. He just kills everything =___= Anyway! So we did this cover lots of times so I kinda look tired lol! and I'm like trying to breathe as much air as possible so I won't throw up while dancing hahaha! My cousin is such a perfectionist but its okay that's why her dance videos are really good. There's bloopers at the end of the dance so make sure you watch the whole thing! Enjoy you guys! :D
Comment! Like! Subscribe! ♥
Labels: #dance cover, #kpop, #youtube
Christmas Break
POSTED ON: Thursday, December 15, 2011 @ 10:19 PM | 6 comments
Yes! Finally I get to update my blog. I was suppose to update yesterday but I kept watching these Late Night Show videos on Youtube. Then I didn't notice the time it was almost 2am already
. Anyway! on to my new post
.
Tuesday. December 6, 2011
I had a doctor's appointment. Its been like... 5 years since the last time I did a general check up even though my papa has a medical insurance for me. I don't like going to the doctor because I'm scared of needles, injections, and mainly the pain that they're going to do to you. I did this so I don't have to do this when I go back to the Philippines next year. The college that I'm going to apply for might ask me for medical records. At least when they ask me for it, I would right away give it to them. At first the nurse checked my weight and height. She told me I was 100 lbs. and my height was 5"

I know for sure I'm 5"1. The nurse was trollin' with me.. Yes, I'm that short but its okay. I already accepted my fate and short is cute haha! Anyway, the nurse left and told us to wait for the doctor. After an hour of waiting for her. She came and I don't even know what the doctor did to me. She used these stuff on me. She put something in my ear, put this light thingy on my eye, and she massaged my abdominal part then it was done. An hour of waiting for just that..
I thought we were done but she told us I have to get a blood test.
!?. That was the part I thought I wouldn't have to do anymore. Sucks for me I have to. So we went to the other side of the hospital to get a blood test. It was my first time getting my blood check. My friends always tell me that it hurts and you can feel the blood getting sucked by those tubes that they inject on your vein. They would tell me that some nurses are so bad at doing it they miss your vein and they inject the needle again on your skin.

So that image got stuck in me forever but actually it wasn't that bad. I mean, it did hurt. I felt the needle injected in me but I didn't really feel my blood getting sucked by the tube. Its like a really thin pencil stuck in your arm.
I guess it was a good experience? At least the next time I do it again, I wouldn't be freaking out and telling the nurse, "I'm scared.

" lol! oh and I didn't really look at it so I don't know what was happening when they were getting my blood. When it was done I saw A LOT of blood on the small tube. Let me show you a disgusting picture of it.. LOL! Just kidding. Just a picture of my arm that night:
The red dot was where they injected the needle.



I had a bruise on that part the next day. It wasn't a big bruise but it just looked dark. Now its okay, I don't feel the pain anymore. I was scared to touch that part cause I didn't know what kind of pain I was going to feel if I do it hahaha!
and this is why I don't want to be in the Medical field.

Monday. December 12, 2011. 
Finals. I was kinda ready. I studied for my Reading. Not really for my Math but I know I can pass it because I already know how to do the problems. The only thing I was pissed that day was because of my alarm. The last day of school, that's when my alarm decided to be retarded. I woke up to my mom's call. I answered it and she told me that she was already outside waiting for me. I was like,
. I had to rush myself to get ready. Stupid phone
. I was late to my Reading class, but it was okay. The teacher just gave me the test and explained to me what to do. My teacher was Filipino so she was really nice to us hahaha. I even got to talk to her after class. She told me that she was a professor in University of Pampanga. She even suggested me that De La Salle St. Benilde was a good college for HRM but I'm not really going there. I don't think I can handle going to that school haha. Personal reasons
. If you guys wondering where I am going for college next year, I am going to St. Paul University Manila. So anyone wanna hang out 
you know just tell me haha! I love meeting new people. Anyway so my next one was Math. It was fun doing the test. I only hated the word problems. Good thing it was multiple questions, I just guessed some of the word problems. I'm thankful that I'm done with this semester. I'll just have to wait till next year again. I'm really excited. It will be my official start of my college life. Hopefully it turns out great.

.
Thursday. December 15, 2011. today...


Read more »
Labels: #personal
Mini Update
POSTED ON: Wednesday, December 7, 2011 @ 8:17 PM | 9 comments
I've been so busy with school. Essays, Studying, Pojects, Presentations = No Sleep. This is just a mini update 'cause I feel bad not updating this blog haha when I'm on tumblr reblogging random things lol. When I get sleep, when my headache is gone, and when I'm done with school then I will be updating like crazy here cause I got lots of stuff to show you guys :3 My last day is next week on Monday after that then I'm done. Next year ulit :3 I'm excited! xD
Changed my background to a more Christmas-y feel.

Changed my cursor to a snowman and gingerbread boy, put a little sparkly to it hahaha.

Changed my song to Sitti's Ngayong Pasko. I hate the 'toooooot' intro of this video =__=;

Made a Poupee Girl. Added my Poupee window/screenshot in the sidebar. Add me if you have one!
That's all I did with my blog. I wish I can post more interesting stuff. Next time! Promise~
I'll post something that I did when I was bored so you guys can have something to comment about.
Enjoy listening! You can pause my YouTube player and don't put your volume on max hahaha. Hope you guys have a happy weekend~♫
Labels: #update, eyes on me, poupee
← Older / ♥ back up ♥ / Newer →