Harro!
Sorry if I didn't update for a long time. I was not in the mood to blog the crappy things that happened to me for the last couple of days.
So anyway, Thanksgiving was on Thursday. We went to my lolo and lola's house to celebrate it. I got to see my cousins again and its been months since we last saw each other so I was really happy to hang out with them again. I only enjoyed it because of them. I don't really care about the adults since they give a damn about what we want to do on Thanksgiving
KJ's for short. While we were waiting for the food, me and my cousins did a mini-photoshoot. I mentioned this on my previous post that I was inspired to do one and use them as a model. We took a lot of pictures before it got dark. It was really fun taking their pictures. We were making weird poses when we couldn't think of what pose to do. I edited two pictures today. I'll post one or two pics whenever I update my blog. I still have to edit a lot of pictures
Maria with the Dandelion. (Click for HQ)



Musni Sisters (Click for HQ)
Is it good?
I wish I can show you guys all of the pictures I took. I'll post the pictures when I edit them. Post them here like Photo of the day or something
After that, we went back inside the house to eat Turkey, Ham, Pancit, and Shumai. There was a lot of food. I wish Papa went with us but sadly he didn't want to go cause of our evil relatives. I really wish he did though.. Cause we wanted to go to the stores or maybe the outlet mall at 12am for Black Friday but Maria's mom the witch was being a kill joy. Told us to just go tomorrow. So we just stayed up till 5am. Just talking about life, going downstairs to eat, and do our ghetto karaoke on Rae's laptop hahaha! We didn't care if we were loud. That was the only day we can see each other again. Hopefully in Christmas we see each other again. I really want to hang out with them as much as I want before I go back to the Philippines. I still didn't tell them yet cause I know they're going to be really sad and might think of leaving too and change what they're planning when they graduate. I don't want them to do that just because of me leaving this worldly place America. So I was planning to tell them in Christmas when we see each other again.
The next day, we woke up early even though we were SOO TIRED. So we can go to the stores and get some good deals because of the thanksgiving sales. But MY AUNTIES WERE BEING ALL A BUTT. We didn't even go anywhere. Always doing this to us. If we went that night, I might have got the PS3 game that I really want. Because before I left the house, I was looking at the brochures of the stores that has a good sale on Black Friday and I saw 'Heavy Rain' for just $15.00. FIFTEEN DOLLARS.
The game was originally $50 or $60.
That witch ruined everything. I wish we just sneaked out of the house. I regret not doing that =____=;
Even though we didn't get to go anywhere that day, I was happy that I had a good talk with my cousins. I had a really good laugh that night. We even shed some tears because I started talking about how my Lolo said to my uncle to take care of my Lola cause he thought he wasn't gonna make it when they had to rush him to the hospital. I stopped my story cause they were getting teary. I was getting teary too. Then Rio started telling us how she saw my Lolo brushing my Lola's hair then they started crying
The only reason why I went to my lolo and lola's house to see my grandparents and to hang out with my cousins. I don't care about my aunties. I know its mean but if you meet them, you would want to get a knife and just stab them till they're dead.
When I got home, it was already 7pm. I still asked my dad if we can go to the stores. Maybe I can still find the game that I was suppose to buy at my grandparent's place. Sadly, it was already sold out. Crazy shoppers at Black Friday I tell you lol. They are no joke. The stores are so messy. Products all over the place. I feel bad for the sales people cause they have to clean and rearrange everything all night.
My Thanksgiving wouldn't be fun if it weren't for my cousins. We really need a month to do the things we REALLY want to do. A week is not enough for me lol. We still need to do a dance cover... I am thankful for them. They made me forget my problems. When I was with them, it felt like nothing sad happened to me. They helped me recover fast. I even told them that when we get back home, we're going back to reality again hahaha. Rae will be hopeless again, Maria will be stressed, I will be depressed and heartbroken, and Rio will be back enjoying her youth. LOL! she's the youngest, that's why she's the only positive one. I love them so much
I am thankful for my parents too for being supportive about my plan on going back to the Philippines to continue my college there. I feel bad because they're spending so much money just to fix my papers so I can stay there for years. I wish I had a job so I can help them but stupid mall stores didn't hire me.
Thank you God for always being there for me and for the people I love. Please keep protecting them. Thank you for all the blessings and I hope we will have a good Christmas this year even though it will not be the same anymore.
Thank you to the people who commented on my last post. I just saw that on tumblr. I didn't want to blog about what I was feeling at that time so that picture just sums up what I was feeling. Thank you guys, your comments made me feel a little bit better.
It would made me feel better if I have more followers .__.
! just kidding
.
Oh! and Welcome back Xian!! Hindi ka rin nakatiis LOL! I'm happy that everyone is back to blogging
. Guess who started it?
teeheee~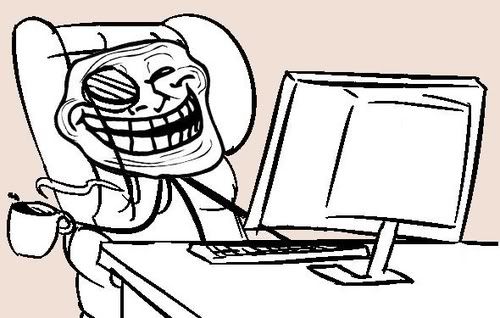 LET'S HAVE FUN BLOGGING GUYS!! LOLOLOL!